Internships
Powered by a staff of just one person, Evacuteer.org relies on our interns to accomplish-- and expand upon-- our mission goals! Interning with us for a semester (or longer) will provide you with a unique opportunity to build your network in public-private partnership roles, develop and refine your organization and communication skills, and gain critical, hands-on experience in the exciting and growing field of disaster management and mitigation!
Our interns have gone on to accept jobs with FEMA, state public health agencies, public and private emergency management agencies, as well as local and national NGOs.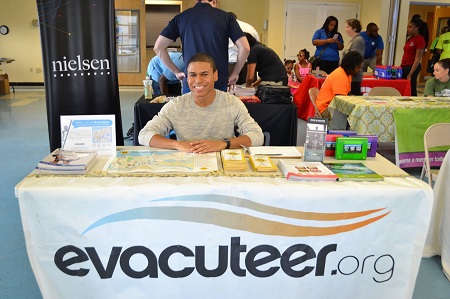 We are still seeking summer interns!
Apply now to join our team in 2019
The deadline to submit your application for consideration in the summer is 11:59 PM on Friday, May 3rd, 2019.
As an Evacuteer.org intern, you will:
Gain substantive professional experience and exposure to critical issues pertaining to the public sector and the field of disaster management

Develop a comprehensive understanding of Evacuteer.org's mission and our community-based approach to emergency preparedness

Advance critical projects and programs by planning, developing and coordinating with both public and private entities and organizations

Work closely with our staff to further public awareness of emergency preparedness procedures in the City of New Orleans

Assist in coordinating and developing community outreach projects, such as neighborhood canvassing and volunteer training events
Participating academic institutions have included: